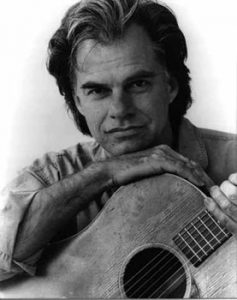 Bill Henderson is best known for his work with Chilliwack, one of Canada's top recording acts in the 1970's and '80's. As lead singer, guitarist, producer and songwriter, Bill played a major role in the success of the twelve Chilliwack albums released from 1969 to 1985.
Songs such as Raino, Lonesome Mary, California Girl, Fly At Night, My Girl (Gone, Gone, Gone), I Believe, and Whatcha Gonna Do, garnered the band a host of awards and international acclaim.
Bill has also built a reputation as an exciting solo performer at numerous folk festivals and clubs, community theatres, Classic Rock concerts and workshop gatherings of songwriters and performers. As a solo performing artist he relishes the freedom to create entirely new approaches to some of the classic songs from The Collectors, Chilliwack, and UHF repertoire, not to mention several from artists that were early influences on his taste in music. These shows are personal, energetic, fresh and engaging.
Born in Vancouver, Bill grew up in Western Canada and began earning a living as a musician while still in high school. He studied music at the University of British Columbia and in 1966 helped found The Collectors, one of Canada's most innovative musical groups. After two albums the group evolved into Chilliwack.
Bill's talents as a record producer have been much sought after over the years. He has produced recordings for numerous high profile artists and in 1982 won the "Producer Of The Year" Juno Award for Chilliwack's "Opus X". He has also been commissioned to music-direct and compose scores & songs for a number of theatre, film, and television productions. In 1990 he won a Genie Award for best original song in a movie; When I Sing, in Bye Bye Blues, and was the musical director for Sesame Street Canada (Vancouver) from 1989 to 1995.
Bill was a Director of the Canadian Association of Recording Arts and Sciences for six years and as a champion and defender of musical creator's rights is past President of SOCAN, a founding member of the Artist Rights Coalition, and served as President of the Songwriters Association of Canada for 5 years.  Bill was inducted into the Order of Canada in 2016.